Responsive, Mobile-first Website Design
We keep inline with the latest web design trends and technologies, and use it to improve user experiences and create better websites with. We are dedicated learners of the latest and best ways to design something or to code software to serve a need, or solve a problem.
Static Website
A static website has all its pages created already and they are stored on a server and shown to the user when the user visits a page. Static websites normally do not use or require a database, but can have one. The same content is shown to everybody and the content is created when the website is created and not 'on the fly' as with dynamic websites. There are various types of static websites including brochure websites, information websites and others.
Dynamic Website
Dynamic websites have content that change automatically based on user interaction and other factors. They all use a database or a content delivery network to provide the data. Dynamic websites provide functionality in various forms that users can use to perform a task or set of tasks. Content can be changed in the background and the user will not know about it and just see the new content when visiting a page again.
Ways to
build a website
There are many ways to build websites, and every day new ways are pushed onto the market. Websites come in various shapes and sizes and some are simple websites that just provide information, while others are complex and can do amazing things and help you and your business to do better. Below are some of the ways websites can be built and depending on your requirements we can use one or more of these ways.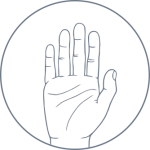 By Hand
Building websites by hand so to speak, is where most of the coding is done by ourselves and we control every aspect of the website, and do not use code written by other developers, which is what happens when you use a template, CMS, or a third party plugin.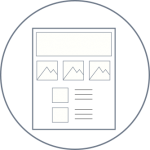 Using a Template
There are literally millions of free templates made by other people and given away for free. These templates are open source and you can change the template to best suit your project. For companies with lowers budgets we have this option available.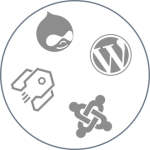 Using a CMS
There are many content management systems available today of which WordPress is of course the most famous and the most widely used, and for good reason. It gives website owners and developers access to a magnitude of free plugins and themes.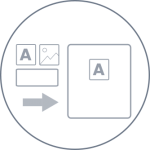 Website Builder
Various companies have created website builders that allow someone to drag and drop elements on a page and then save the pages they created as a complete website. Not as flexible as a CMS but still a viable option for someone looking for something simple.
Our testing on many devices gives you an
advantage
Web design

formats

Websites come in various shapes and sizes, depending on what the website will be used for. They range from small simple websites with just a few pages, to massive websites with millions of pages and complex functionality. It all depends on what the website will be used for, as well as the size and budget of the project.
Single Page
There are two types of single page websites. The first consists of just one page and all the content is loaded on the page when you open the site. The second type is a single page application built with a JavaScript framework. The app has many pages which are all loaded on the single page, without any page refreshes.
Business Website
Business or company websites are what we see most often and they represent a company or organization. These will include government websites since a government is after all a business too. These websites can be built using a vast array of methods and most of the time they have many pages and use a database to store the data.
Online Shops
eCommerce websites are all over the Internet and you can practically buy anything you want online these days. Online shops are advanced websites that require careful planning and state of the art coding and many other things including SSL, payment gateways and more.
Web Service
Web services are websites that do not have a user interface, or at least one that is not available to the general public. These websites provide data and functionality to other applications that do have a user interface, like mobile apps and other websites.